Laurie Hickman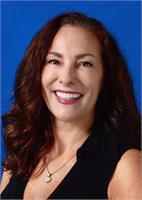 Certified Core Integrated Alignment Yoga Instructor & Senior Student/Teacher Mentor
Laurie fell in love with yoga at her very first class. What kept her coming back to the mat was the repeated experience of relaxation, clarity and heartfelt joy that she left with after every session. When she signed up for Yoga Teacher Training, her intention was simply to improve her poses. It wasn't far into the immersion that she realized what she found was too good not to share it with others. Laurie says, "Teaching yoga and being a part of this tribe and community has become such a rich part of my life. I am really excited about sharing with the Parkside Yoga & Fitness yogis! Additionally, I am a UCF graduate with a degree in Marketing and worked in advertising sales. I am a grateful wife and mother of 2 beautiful children and enjoy exercising, cooking, board games, traveling, and spending time with my family at the beach. This practice is so special to me... I can't wait to share it with you!"
Laurie Hickman instructs the following:
Enjoy a contemporary version of Core Integrated Alignment Yoga sequencing. Instruction is innovative and fun with a therapeutic influence and deeply connected intention. Lengthen and strengthen the body; stimulate and clarify your mind; unite and enliven your spirit.




This 50 minutes class will stretch your hips, work your core, and relieve tension in your shoulders. This class geared specifically toward the mature body, those with physical limitations, and/or those looking to improve their overall sense of well-being. *Note: This practice is done with the support of the chair, either seated or standing. There is no getting up and down off the floor.*




This Foundational Flow yoga practice is accessible to all levels and is ideal for anyone looking for a little revitalization. The sequences focuses on poses that will help you unwind such as hip openers, gentle lunges and twists.