Amanda Fowler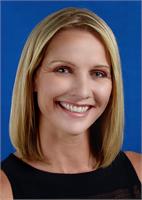 Certified Core Integrated Alignment Yoga Instructor & Student Teacher Mentor
Amanda was first drawn to yoga purely for the physical benefits. It wasn't long before she discovered not only the physical benefits of yoga but the emotional and spiritual gifts the practice brought into her life both on and off the mat. She discovered breathe, awareness and an inner stillness she had not known before. After several years of a dedicated practice, she decided she wanted to help others experience the life changing growth she found in yoga. After completing her 200-hour training as a Core Integrated Alignment Teacher certified by Sweetwater Yoga & Fitness, she couldn't wait to start teaching. Amanda loves sharing the amazing gift of yoga with our Sweetwater/Parkside community and brings a strong flow accessible to all levels that invigorates the mind, body and spirit.
Amanda Fowler instructs the following:
Enjoy a contemporary version of Core Integrated Alignment Yoga sequencing. Instruction is innovative and fun with a therapeutic influence and deeply connected intention. Lengthen and strengthen the body; stimulate and clarify your mind; unite and enliven your spirit.




Warm Yoga Flow is designed to utilize the warmth of heating elements in the room in addition to the heat created by the breath to achieve deep pliability of the musculature system to create space and detoxify the body of impurities by squeezing and soaking the organs and generating an abundance of sweat. All-Levels welcome!