Nicole LaNeve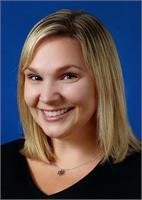 Certified Core Integrated Alignment Yoga Instructor & Student Teacher Mentor
As a former dancer, Nicole loves all movement and dabbled in yoga for many years before finding her yoga home. Once she truly committed to her yoga practice, she was amazed by the physical, emotional and spiritual gifts the practice cultivated, and felt compelled to share them with others. Nicole recently completed her Yoga Alliance 200-hour certification with CoreWorks Institute. She is incredibly drawn to the fluidity of vinyasa flow with an inward focus and is passionate about creating a warm, welcoming space that allows students of all levels to connect with their bodies and explore and discover their alignment and intuition.
Nicole LaNeve instructs the following:
Warm Yoga Flow is designed to utilize the warmth of heating elements in the room in addition to the heat created by the breath to achieve deep pliability of the musculature system to create space and detoxify the body of impurities by squeezing and soaking the organs and generating an abundance of sweat. All-Levels welcome!