Whitney Hintze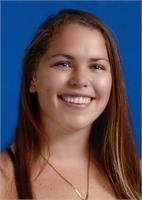 Certified Core Integrated Alignment Yoga Instructor & Senior Student Teacher Mentor
Whitney has always had a deep love for movement and fitness and has been active and involved in sports for most of her life. She received her Bachelor's Degree in Chemistry from the University of Florida and then she moved to Chicago where her love affair with yoga began. Over time, her passion for the practice grew into a silent dream - she wanted to be a yoga teacher! Soon enough, when she moved back to Florida and started practicing at Sweetwater Yoga and Fitness, her dream was coming to fruition. Surrounded by community and Intrigued by their upcoming Core Integrated Alignment Yoga Teacher Training, she signed up, showed up, competed the 7 month course, and was invited to join the Sweetwater Yoga Teaching Tribe. "It was everything I thought it would be and more. Sharing yoga is such an honorable position and I absolutely love guiding people to to their own individual experience," says Whitney. In addition to being a Certified Yoga Teacher, Whitney's other credentials include Pilates Teacher and Spinning Instructor. She has embraced self study and is enjoying the creative processes along this ever growing, ever changing journey of Yoga and draws from her unending well of enthusiasm to share her passion for life others.
Whitney Hintze instructs the following:
Warm Yoga Flow is designed to utilize the warmth of heating elements in the room in addition to the heat created by the breath to achieve deep pliability of the musculature system to create space and detoxify the body of impurities by squeezing and soaking the organs and generating an abundance of sweat. All-Levels welcome!