Karen Chase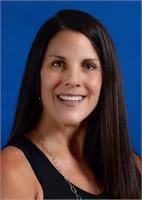 Certified Core Integrated Alignment Yoga Instructor, Senior Student Teacher Mentor, Advisory Board Member
Karen's relationship with yoga began in 2007 while she was pregnant with her second child, Finn. With an emergent toddler at home, she looked forward to the beautiful space cultivated during yoga, allowing her time to connect with her baby boy in utero, while reaping the physical, emotional and spiritual benefits of practice. Though the demands of her expanding family caused a temporary "breakup" with yoga, Karen eventually returned to her practice as a compliment to her fitness regimens and was happy to finally introduce yoga to her family.
Karen began her teaching practice during her YTT program with CoreWorks Institute, and then immediately following graduation, she joined the Sweetwater Yoga Teaching Tribe. Karen believes very strongly in the power of yoga to be a catalyst to both physical and emotional healing as well as to foster a greater spiritual connection. Karen gears her classes to all levels and uses an empowering approach which allows practitioners the opportunity to fully explore all dimensions of yoga in a compassionate and nurturing environment while honoring their individual needs and desires.
Karen is a Licensed Mental Health Counselor with almost 10 years experience in providing hospice care. She embraces the beautiful irony of leaving a career which supported people on a path to a pain-free, peaceful, and dignified death to helping people live a full and vibrant life through the ancient and honorable practice of yoga. Off the mat, Karen enjoys multiple forms of fitness; spending time with her husband Leif and their three children; photography; live music; gardening; and the art of Zendoodle.
Karen Chase is currently not instructing any classes.